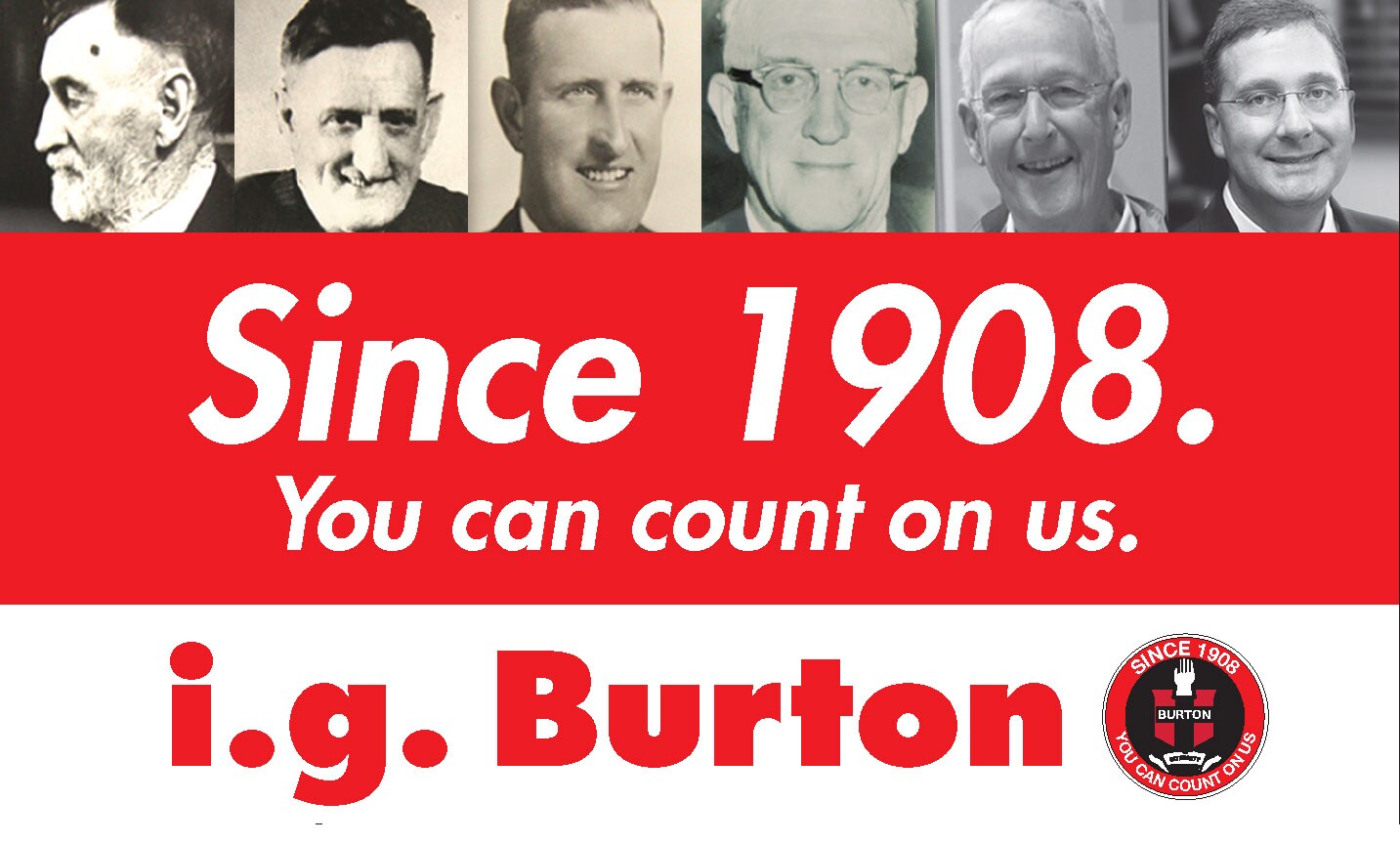 1908 was a very important year for the Burton family. General Motors was formed to manufacture the automobile. Captain Theodore Burton and his son Fred entered the automobile business by selling vehicles at their general store located in Millsboro, Delaware.  And, 1908 was the year that Fred's son Irwin G. Burton was born. He is the "i.g. Burton" the company is named in honor of.  Keep in mind that 1908 was also a year where a lot more people used a horse and carriage for transportation than the automobile.  Far more.
i.g. Burton was the one who brought the family automobile dealership in to the "modern era" after World War ll.  Things were changing fast back then in all parts of the transportation business.  It quickly evolved into something his grandfather Theodore could have never dreamed of.  It was a great time for America.
i.g. Burton's son David later became 4th generation of Burtons to operate the business going in to the 1960s and beyond.  David had the vision to bring the European luxury brands Mercedes-Benz and BMW to the company after many decades of representing only American automobile manufacturers.
Today, Charlie Burton is the 5th generation President and Owner of i.g. Burton & Company, Inc.  He has taken the company to a new level in the era of big tech. Technology has had a profound effect on everything during his tenure from vehicle motors, to brakes, safety, communication, how dealerships are operated, and so much more.  The electric car is about to change the entire automobile business from top to bottom once again through technology.  Yet, as technology changes constantly, Charlie's focus remains on people.  He is a firm believer that a company is only as good as its employees.  His belief in having the best employees and always putting customers first has brought the company to new heights in the 2000s. 
Maxwell was the first car brand the company sold; and, over the years i.g. Burton has offered Briscoe, Vim Truck, Navistar, Buick, Ford, Oldsmobile, Chevrolet, Chrysler, Dodge, Jeep, Ram, Fiat, Mercedes-Benz, BMW and nearly every other brand of vehicle ever made through our used car departments. 
The i.g. Burton Blue Bird Bus Center is the oldest Blue Bird franchise in the nation.  We are proud that i.g. Burton & Company, Inc. is one of less than 40 recipients of the N.A.D.A. Century which honors America's car dealers that have been in the transportation business for more than 100 years. 
There have far too many changes to count in the history of automobiles and i.g. Burton.  While everything continues to change, one thing remains the same. i.g. Burton.  Since 1908.  You can count on us.